Skywatcher Tim McCord of Entiat, Washington caught this amazing view of the March 19, 2011 full moon – called a supermoon because the moon was at perigee, the closest point to Earth in its orbit – using a camera-equipped telescope.
CREDIT: Tim McCord
I was looking at the skies last night and wondering at the size and brightness of the Moon. Now that I see that this weekend is Supermoon Weekend it all makes sense. It was a truly spectacular moon.
The moon will officially become full Saturday (May 5) at 11:35 p.m. EDT. And because this month's full moon coincides with the moon's perigee — its closest approach to Earth — it will also be the year's biggest.
The moon will swing in 221,802 miles (356,955 kilometers) from our planet, offering skywatchers a spectacular view of an extra-big, extra-bright moon, nicknamed a supermoon.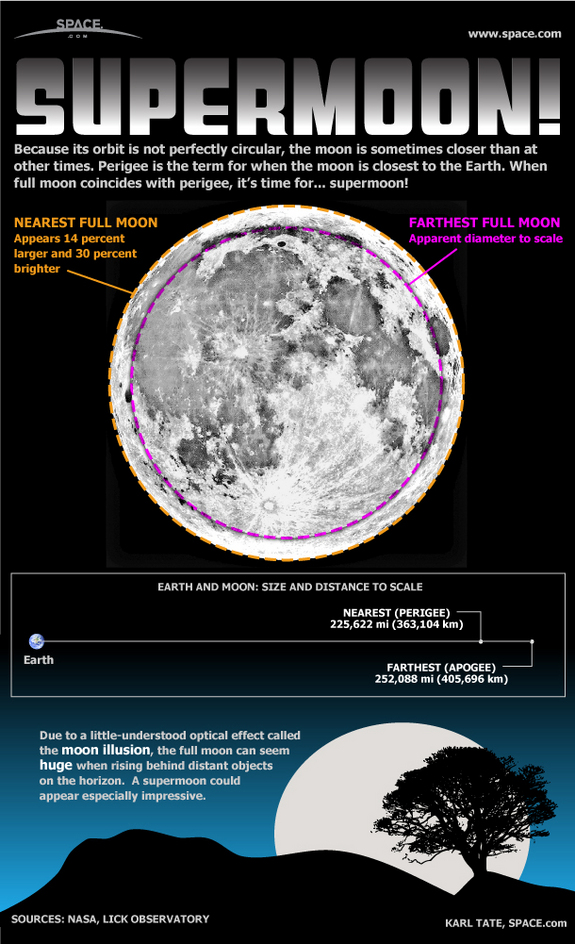 Source SPACE.com: All about our solar system, outer space and exploration